We recommend that you keep your gutters clear of leaves, dirt and pine needles
to ensure clean runoff of water throughout the seasons.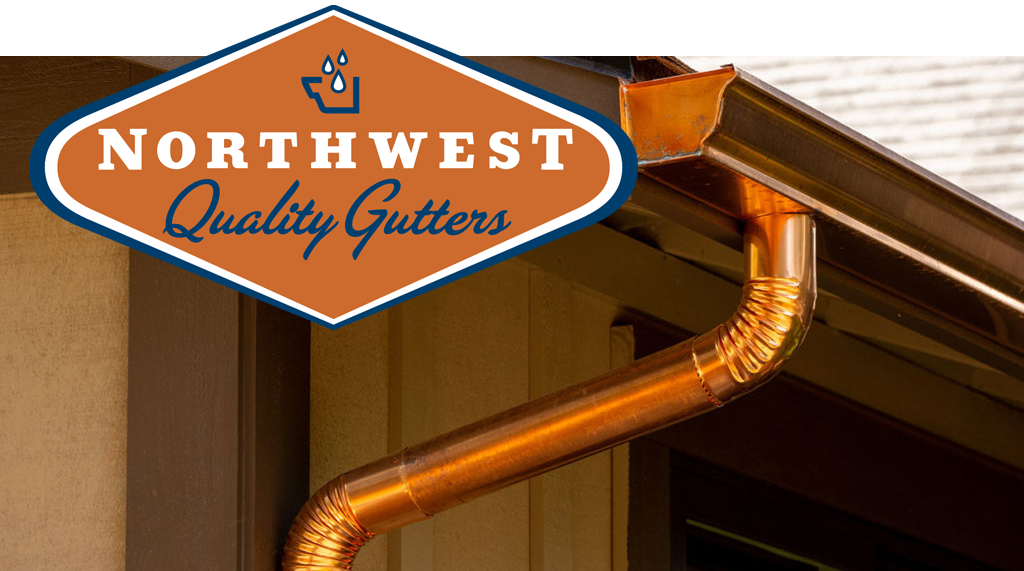 Quality made and installed gutters will not only improve the appearance of your home but will protect your home from water damage. It is important to move water away from your foundation and siding and properly installed gutters will save money in the long run on expensive siding and foundation repairs. Our experienced team of professionals can provide a solution custom made for you and your home.
Northwest Quality Gutters custom makes your gutters on location.
Our special K Style machine allows us to make the gutters on site for a custom fit. With fewer seams, this allows for a custom installation regardless of your roof line configuration. Our professional staff will work with you to provide the best solution and configuration of the gutter installation. Quality aluminum material is offered in many long lasting quality finish colors to match your siding or trim and will provide years of maintenance free service. We can also offer other custom materials such as steel or copper depending on your need for a unique finishing touch.
We use the best heavy-duty hidden hangers that provides strength and a clean continuous look. We can show you a variety of downspout options that will complete the project and do the job to move water runoff away from your foundation. If necessary, we can provide cover options to keep the gutters clear of debris.
In addition to residential gutter sales and installation, Northwest Quality Gutters provides commercial solutions as well. We do quality work at competitive prices and we stand behind every job we complete.
For a free estimate, click on the button below to Get Started.