With our custom metal services, every roof is cut and designed for the perfect fit. This means you'll receive quality craftsmanship and results you'll love.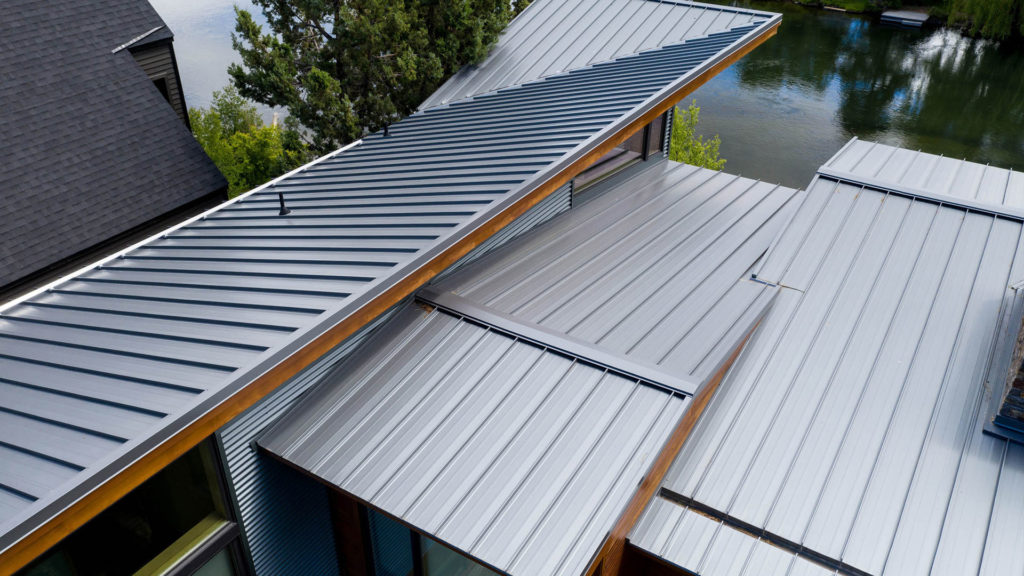 Metal roofing is durable and energy-efficient. Depending on the type of metal used, a metal roof can last much longer than traditional asphalt shingles. Metal comes in several color options, and usually costs less in maintenance and repairs.
Metal offers a unique layer of insulation during the winter and effectively reflects heat in the summer. Year-round, a metal roof could help you save money on your energy bills. Additionally, metal roofing is often made from recycled materials, making it an environmentally friendly option.
Overall, metal roofing is a great choice for Central Oregon homes and businesses because it performs well year round, reduces your energy bills, and is built to last for many years.
For a free estimate, click on the button below to Get Started.