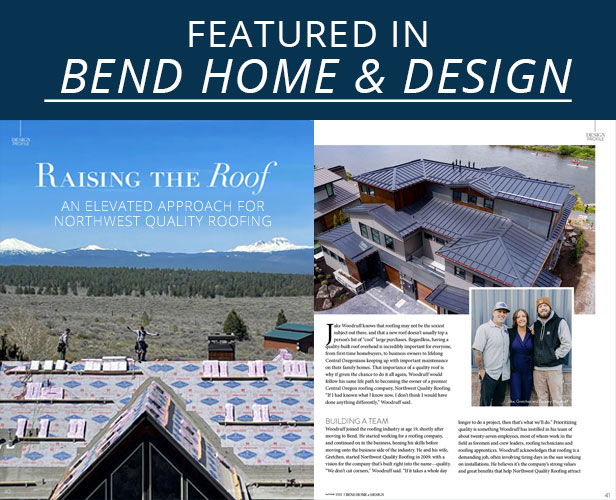 Jake Woodruff knows that roofing may not be the sexiest subject out there, and that a new roof doesn't usually top a person's list of "cool" large purchases. Regardless, having a quality-built roof overhead is incredibly important for everyone, from first-time homebuyers, to business owners to lifelong Central Oregonians keeping up with important maintenance on their family homes. That importance of a quality roof is why if given the chance to do it all again, Woodruff would follow his same life path to becoming the owner of a premier Central Oregon roofing company, Northwest Quality Roofing. "If I had known what I know now, I don't think I would have done anything differently," Woodruff said.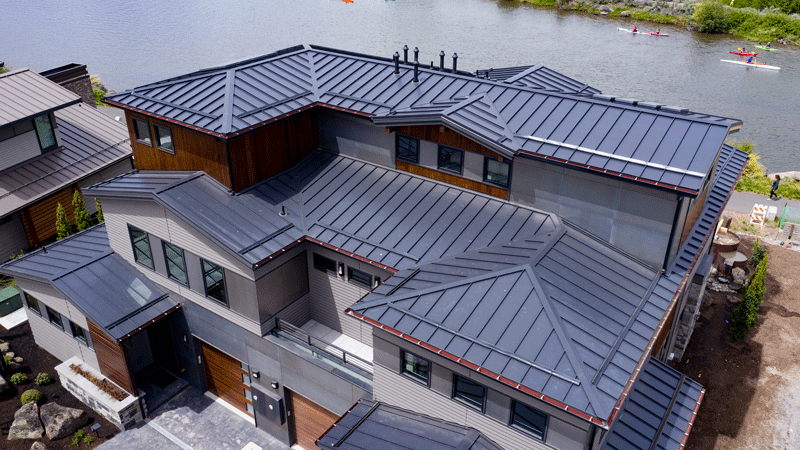 BUILDING A TEAM
Woodruff joined the roofing industry at age 19, shortly after moving to Bend. He started working for a roofing company, and continued on in the business, honing his skills before moving onto the business side of the industry. He and his wife, Gretchen, started Northwest Quality Roofing in 2009, with a vision for the company that's built right into the name—quality. "We don't cut corners," Woodruff said. "If it takes a whole day longer to do a project, then that's what we'll do." Prioritizing quality is something Woodruff has instilled in his team of about twenty-seven employees, most of whom work in the field as foremen and crew leaders, roofing technicians and roofing apprentices. Woodruff acknowledges that roofing is a demanding job, often involving tiring days in the sun working on installations. He believes it's the company's strong values and great benefits that help Northwest Quality Roofing attract and retain quality employees. "We offer more than just a job, it's really a career," Woodruff said. 'We're fortunate to have an awesome core crew of people who have been with us a long time."
This June, the company was focused on hiring to fill out its team for the busy summer season. Already on the team is Woodrfuff's son Zackery, who is on staff as a roofing apprentice. Like his father, Zackery, 21, is starting first to master the manual labor side of the business, learning the ins and outs of materials and installation. 
ROOFS FOR ALL
Northwest Quality Roofing works primarily with residential homeowners, though the company also does new installations and reroofing of commercial buildings. While most customers are looking for traditional asphalt roofing, the company also offers metal roofing, which tends to be more durable and offer a sleeker look, but for a higher price tag. For metal roofing, the company has machinery to cut and seam sheet metal that can be used on-site at projects, helping to lower costs and speed up installation time, Woodruff said. In addition to roofing, the machines can also be used for custom sheet metal features like chimney caps, custom parapet caps and other custom architectural elements. Choosing between roof styles, and knowing when it's time to replace a roof is something the Northwest Quality Roofing team helps homeowners with regularly.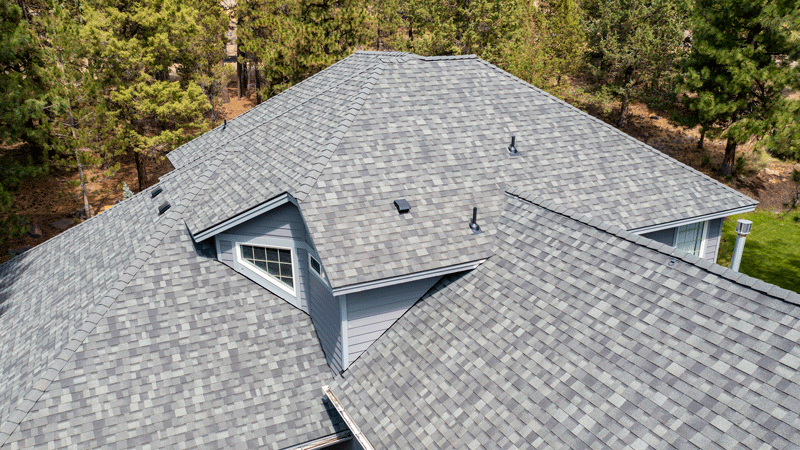 GIVING BACK
As a way to give back to the community, Northwest Quality Roofing in 2016 began a contest to give a new roof away to a deserving homeowner in Central Oregon. Each year, the company partners with other community sponsors to gather the materials needed to offer a new roof, and then donates the installation, for a prize valued at $10,000 to $15,000 Residents can nominate themselves or another homeowner each spring in the "Raise the Roof" contest, and then employees select from some of the most deserving candidates to choose a winner. "It's probably one of the best things we've done within this company," Woodruff said. In early June, Woodruff said a handful of entries had already rolled in for the annual contest, with a winner to be chosen by mid-June. Woodruff said that replacing a roof can be a big-ticket purchase for a homeowner, and not always one they can afford. Being able to provide a roof for free can really be a valuable gift for someone, Woodruff said. "Central Oregon has been super good to myself and my employees and my family as we've grown our company," Woodruff said. "For us to give back like we have, at the end of the day, it's really the thing that keeps us going."